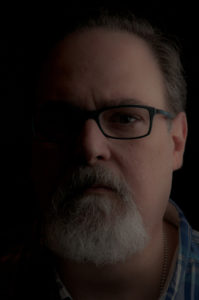 PHOTOGRAPHY BY PAUL LANDRY:
Hi.  I'm Paul.  I'm a photographer who is drawn to line and shape and color and texture, and loves capturing that "special moment," and blah, blah, blah…  Ugh!
Truth is, I'm a professional software engineer and amateur (or enthusiast) photographer.  Some might call me an "advanced" amateur1, some might call me a "rank" amateur, but most would likely call me a goofball.  Oh well…
As you can tell from this site, while I am a professional software developer, I am clearly not a WordPress developer and very clearly not an expert at WordPress optimization!
Anyway, hopefully you'll find something here that you enjoy.  But please, don't use my photographs without permission, I mean, in the unlikely event you're inclined to… thanks.
---
CONTACT:
I encourage you to send me your comments, but be forewarned: if you simply tell me just how crappy a photographer I am, well, I just might not respond. 😉
You can address correspondence to:  paul (at) paullandry (dot) net
---
THE FRUGAL PHOTOGRAPHER:
We all know that gear doesn't make the photographer, or, as I like to say, if you can't consistently make really good photographs on entry- or mid-level gear, then you're not going to make great photographs on even the most expensive gear.  Granted, I like to say that because I happen to own anything but the most expensive, advanced gear, but I think we can all agree that it's true, at least in principle.
Maybe it's because I'm a bit of a musician myself, or maybe it's just that I'm a longtime raconteur, but I like to recount the story of Ted Nugget and Eddie Van Halen's guitar rig.  As legend has it2, when Van Halen's first album was released in 1978 they wound up on tour opening for Ted Nugent.  Ted, standing side-stage one day during a Van Halen sound check, was apparently quite impressed by Eddie's playing and sound, and later asked to play through Eddie's guitar rig.  When he did, of course, Ted Nugget suddenly sounded just like… well, himself.  No gear, in and of itself, can make you play like Eddie Van Halen, and no gear, in and of itself, can make you shoot like (insert name of your favorite photographer here).  'nuff said.
Suffice it to say that while I don't own any gear that could be described as the latest, greatest or most advanced, I do make every effort to make the most out of the gear I do own.  I make every effort to really know my cameras, lenses, lights, and modifiers inside and out, in order that I might be able to squeeze every ounce of performance out of what I have.  That's not to say that I'm always successful, but I am always trying, always thinking (photographers are, after all, problem solvers).
I will say this about gear, however (and I do say this to anyone who will listen): there's just no substitute for "pro" glass.  If I was still shooting on a mid-level camera with a kit lens and could afford to upgrade only a lens or a camera body, I'd upgrade the lens to pro glass without even thinking about it; the pro camera body can wait.
Regardless, in the unlikely event anyone is interested, here's a listing of the various and sundry gear that I use regularly.
Gear:

Camera Bodies (+ Vertical Power Grips)

Nikon D810 (+ Nikon MB-D12 Multi-Power Battery Pack)
FujiFilm X-T2 (+ Fujifilm VPB-XT2 Vertical Power Booster Grip)

Lenses

Nikkor AF-S 24–120mm f/43
Nikkor AF-S 70–300mm f/4.5–5.6
Nikkor AF 50mm f/1.8
Fujinon 18–55mm f/2.8–4

Stabilization

Induro Tripod, Alloy 8M, AT-213 with 

Induro Ballhead, BHD1

Induro Monopod, Alloy 6M, AM14, with Kirk Enterprises Arca-Swiss quick release clamp
L-brackets and mounting plates by Kirk Enterprises

Lights

Nikon SB-600 Speedlight flash (x2)
AlienBees B800 Strobe (x3)

Light Modifiers

Westcott Apollo Softbox, 28″
Westcott Apollo Softbox, 50″
Westcott Pro Signature Large Softbox, 3′ x 4′
60″ convertible umbrella (x2)
Barndoors and grids for AlienBees (x2)

Light / Exposure Meter

Sekonic L-358 Flash Master Light Meter

Computer and Software

Apple 15″ MacBook Pro (with 24″ external monitor)
Apple Mac Mini (with 35″ external monitors (x2))
Adobe® Creative Cloud®:

Lightroom® Classic CC
Photoshop® CC
Bridge® CC
Lightroom® CC

Skylum®:
The Nik Collection, originally by Nik Software, then Google (boo), now DxO® (yay!)
Pixelmator Pro / Pixelmator Photo
__________
1 I mean, maybe—it could happen…
2 I remember reading this story in, I don't know, maybe Guitar Player magazine, when I was a kid.
3 There is no universally accepted definition of what makes a Nikkor lens "pro" quality glass, but this lens is a (1) fixed maximum aperture, (2) "gold band" lens, (3) made with Extra-Low Dispersion glass [ED], and (4) has the Nano Crystal Coating [N]. So, I think virtually everyone would agree that while this lens is not the highest quality Nikkor zoom lens made (like the 14-24, 24-70 and 70-200 f/2.8 lenses) that it (and the other zoom lenses in the f/4 family, the 16-35, 70-200 and 200-400 f/4 lenses) are "pro glass".
---
Note: All trademarks, registered trademarks, service marks, trade names, trade dress, product names, logos, and/or company names are the property of their respective holders or owners. Use of them does not imply any affiliation with or endorsement by them.
About

Photography by Paul Landry is the personal visual dumping ground of Paul Landry:

• professional software engineer
•enthusiast / advanced amateur photographer
•  (Apple) / Mac / iOS guy
• partially omniscient, witty, tech geek
• user of "adult language" (oh my!)
• 37?!?
• rock / blues / jazz fan
• skeptic, and
• raconteur…

Name and Pronouns

Blog

Search

Recent Posts

Recent Comments

Tags

Archives

Meta

Copyright

All images are
Copyright © 2010–
by Paul C.W. Landry.
All Rights Reserved.