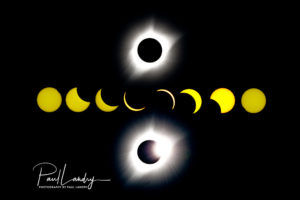 The Great American Eclipse of 2017, as seen from Mt. Juliet, Tennessee (a.k.a. my version of the eclipse composite).
About

Photography by Paul Landry is the personal visual dumping ground of Paul Landry:

• professional software engineer
•enthusiast / advanced amateur photographer
•  (Apple) / Mac / iOS guy
• partially omniscient, witty, tech geek
• user of "adult language" (oh my!)
• 37?!?
• rock / blues / jazz fan
• skeptic, and
• raconteur…

Name and Pronouns

Blog

Search

Recent Posts

Recent Comments

Tags

Archives

Meta

Copyright

All images are
Copyright © 2010–
by Paul C.W. Landry.
All Rights Reserved.